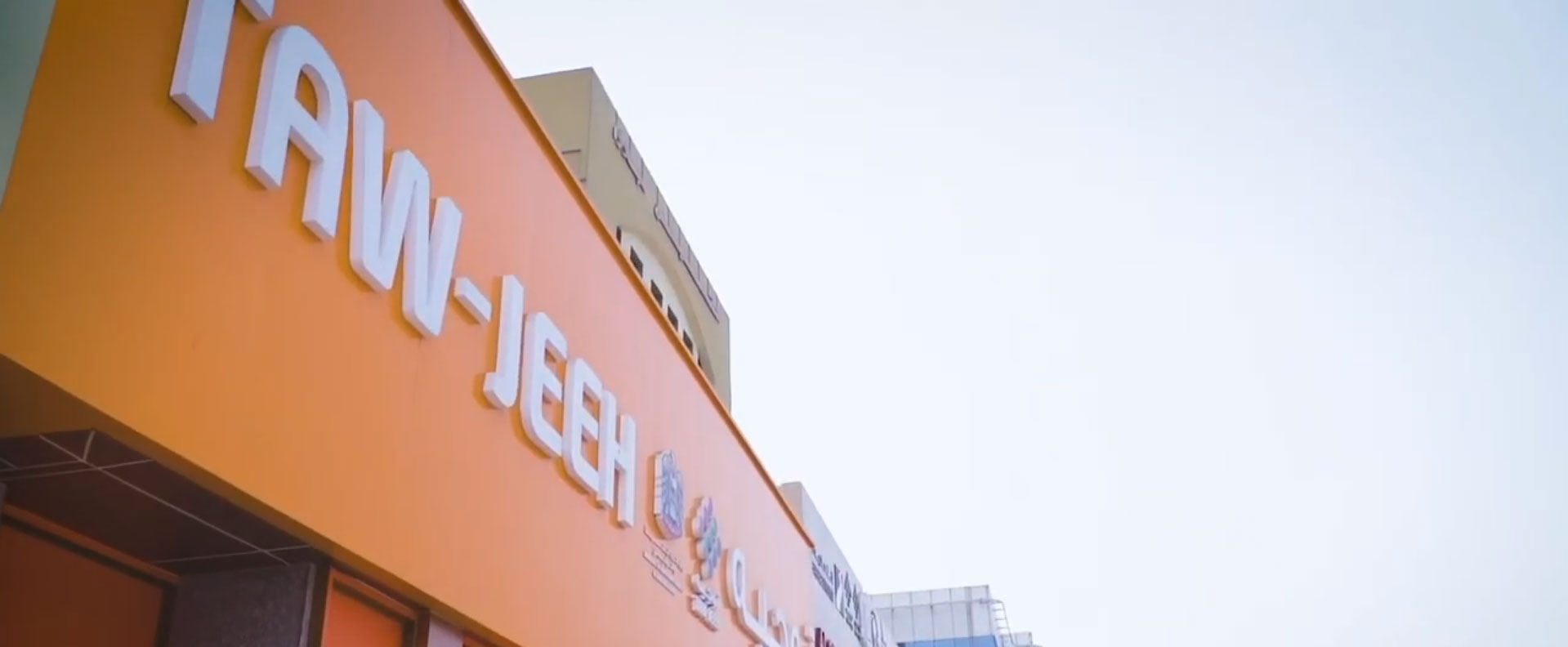 Educating about the rights of employers and directing and guiding them to their rights, through educational programs.
Our Vision
Tawjeeh Qeyada center is a member of Saif Belhasa Holding Group.
Qeyada, is belonging to Saif Belhasa Holding Group, licensed by the Ministry of Human Resources and Emiratization (MOHRE) that operates under specific foundations and rules within a unified identity and national cadres.
Qeyada also provides labor guidance services to employers and workers, including rights and duties before the beginning of the work relationship to ensure professional stability through guidance and awareness.
Regarding the provisions of organizing labor relations and ministerial decisions implementing it, and other professional services are provided to workers in a way that serves the awareness side of work, including services for work permits, work contracts, providing work certificate issuance services for workers and distributing awareness leaflets to employers and workers.
Typing a new job offer letter
Pre- Approval for work permit payment fees
New Electronic work permit
Submit New Electronic work Permit & Mission Electronic Work Application
Renew Electronic Work Permit
Submit Renew Labor card / work permit application
Electronic Work permit/Pre Approval for work permit fines.
Updates Establishment information.
Company Fines
Typing Temporary Pre Approval for Work Permit Application
Receiving Transaction for withdraw abscond
Add Electronic Pro.
New E-Sign Card for Owners.
New E-Sign Card for PRO.
Activate new eSign card for Owner/PRO.
Replace Old eSign Card with New.
Print request for new eSign Card.
Guide and Raise Awareness to Employers and Employees.
Provide Labor Certificates Issuance Services.
Distribute & Deliver Awareness Leaflets to Employees & Employers.
Typing New Job Offer Letter
103 AED
1. Passport copy of applicant

 

2. E-signature card

 

3. Name of applicant in Arabic and
English

 
Renew Electronic Work Permit (Typing of Labor contract)
103 AED
| | |
| --- | --- |
| 1. Old visa of the Applicant |   |
| 2. Photo of the Applicant |   |
| 3. E-signature Card |   |
New Electronic Work Permit
103 AED
| | |
| --- | --- |
| 1. Passport Copy |   |
| 2. Labor Card Number |   |
| 3. Employement visa stamped with entry date or changed status with approval date |   |
| 4. Photo of applicant |   |
| 5. E-Signature card |   |
New Electronic work permit & Mission Electronic Work Permit application
203 AED
| | |
| --- | --- |
| 1. Attend the Lecture |   |
| 2. The final labor contract signed/finger stamped |   |
| 3. Employment Visa |   |
Replace old e-signature card with a new one
123 AED
| | |
| --- | --- |
| 1. Old E-signature Card |   |
| 2. Original Emirates ID |   |
Electronic Work Permit/Pre-Approval for Work Permit Fines
New Smart E-Signature Card
353 AED
| | |
| --- | --- |
| 1. Original Emirates ID of Owner |   |
| 2. Person Number |   |
Printing of Smart E-signature Card
Typing Temporary Pre Approval for Work Permit Application
83 AED
E-signature Card
Passport copy
Visa copy
Personal photo
Transaction Number (MB)
Receiving Transaction for withdraw abscond
83 AED
Lab Card number
Visa Copy (Residency)
Submit Temporary/Probational Pre Approval for Work Permit
83 AED
E-signature
Passport copy
Visa copy
Personal photo
Transaction Number (MB)
83 AED
Company code
Lab Card number
Passport copy
Visa copy
Receiving legal compliant from both sides
Emirates ID
Passport copy
Visa Copy (Residency)
Labour contract
E-signature / PRO card activation
Free
Original Emirates ID of the Owner or PRO
Printed smart E-signature card
Presence of the Owner for the fingerprints
Presence of the PRO for the fingerprints
Submit renew labor card application
1- The final labour contract signed or stamped
* Price varies according to company category and degree
| | |
| --- | --- |
| Low skilled Worker | Skilled worker |
| A- 1063 | 753 AED |
| B- 1413 | 1253 AED |
| C- 1813 | 1753 AED |
| D- 2363 | 2253 AED |
Withdraw Abscond Application
83 AED
Needed Documents
Lab Card Number
Visa Copy (Residency)